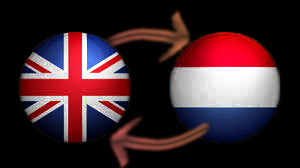 Welcome to Isografix: Headshots, Business & events
New Project: Quite a lady  ( #quitealady )
Life starts at 40! Now it's the ladies' turn!
It's been in the air for a while and it's really up to you now.
Game rules:
Are you 40 and / or older do you feel like participating in project:   #quitealady .
-From mid.   September 2021 I will start a new project, just for you. Headshot (portrait photos).
-Do you want to join? Which can.
Initially we will only shoot on Sunday afternoon from 12:30 pm to 3:30 pm (max.) and only after registration ,  fill in the form .
To register
What's included : A fun experience and a digital print with logo.
What to bring: good sense.
How: I leave it up to you to:  make up your  pure nature.
Clothing : Own choice.
Location: Studio in Heerlen (temporary House of colors).
Costs:  € 15.00  (payment during shoot, cash or via Tikki)
Some customers are:  Gemeente Heerlen, HeerlenmijnStad, PNOFlex, HairMatterz, The Image Way, Partner in Coaching , Buurtorganisatie GMS, R2R fest, DKR engineering Luxemburg, Stijlbeheer David Doelen Het Duitse Bakkertje JordyKeukens Wood en Decoshop Parkstad Toon Hermans huis Parkstad