My work is custom work and no rush work!
Every customer has its own specific ideas, wishes and characteristics. I am there for individuals and companies.
Your wishes and my goal:
You need a striking photo report of your company. You want to have a nice portrait made. Or you can capture yourself professionally for those social media profiles. In short, you are looking for a professional photographer. My studio is suitable for "Headshot Photo". I also use my mobile studio, it comes to you! All photos are then taken on location.
Procedure:
1. Conversation in advance. -To get to know you better and to adjust the photo session accordingly.
2. Coaching. -For many people, his photo shoot feels a bit awkward. We start by placing the right light, so you can get used to the circumstances. The first picture is taken and through my coaching and showing you results in between, I talk you through it. We will continue until we have a good photo.
3. Choice. – After and in between you can see the results, from which we make a choice together. I also give you advice on this.
4. Post-processing and shipping. – At a later date I will start the post-processing and after that the photo (s) can be delivered digitally or printed, according to agreements made.
The origin of Isografix!
IsoGrafix is pronounced as: iso-graph*ic
Isografix originated from a passion, a hobby that was long gone. After various courses and training, it was time to take the next * step.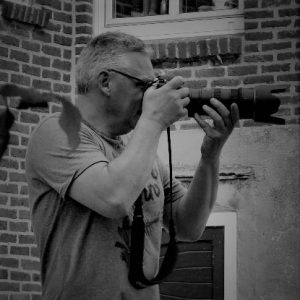 My passion is photographing faces and emotions. The Headshot Photographer! This will also be visible when I take events or company photos. For fun I often take photo trips to nature and animals. My hometown is always "the cigar" and often try to capture the splendor of "my" city there.
* But if you already go from a hobby to a professional, I thought I should also follow an education. Until 2017 I was self-taught and in that spring I started a 3-year higher education photography course. I completed this in 2020. To know more, take a look at my portfolio!